This might help clear some things up. Below, please find a labeled picture of "The Numbers." You know, we talk about us enough, but for those of you playing along at home, in Seattle, for example, this might be a bit confusing. Sannyway, here we are, along with our respective and various nicknames. Oh, oh, oh, I almost forgot. We're all also called "Face." As in, "Hi sweet face." (Just shortened to Face.)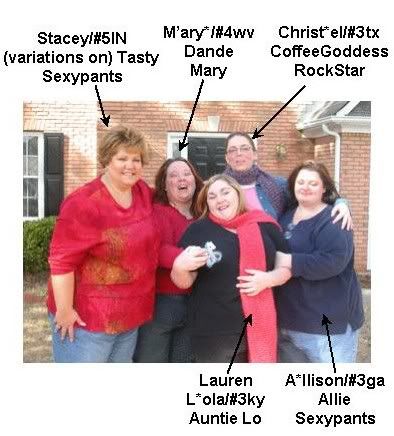 For Lola, click here.
For Allie, here.
For Christel, here.
And for Dande, here.