I'm in Marietta, GA with two of my favorite wimmins -- Lola and Allie (the hairbanger.)

Bangin' Lola's hayers: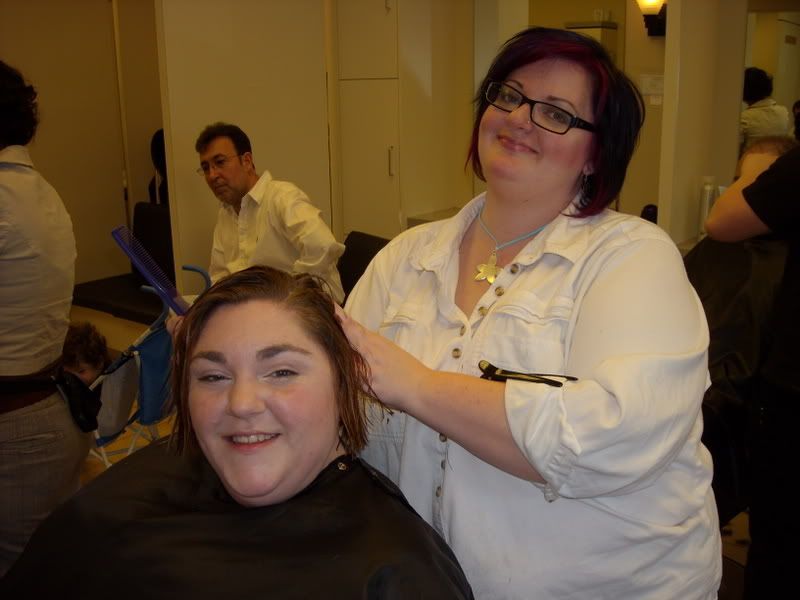 Finish product of my banged my hayers (I'm blond again!):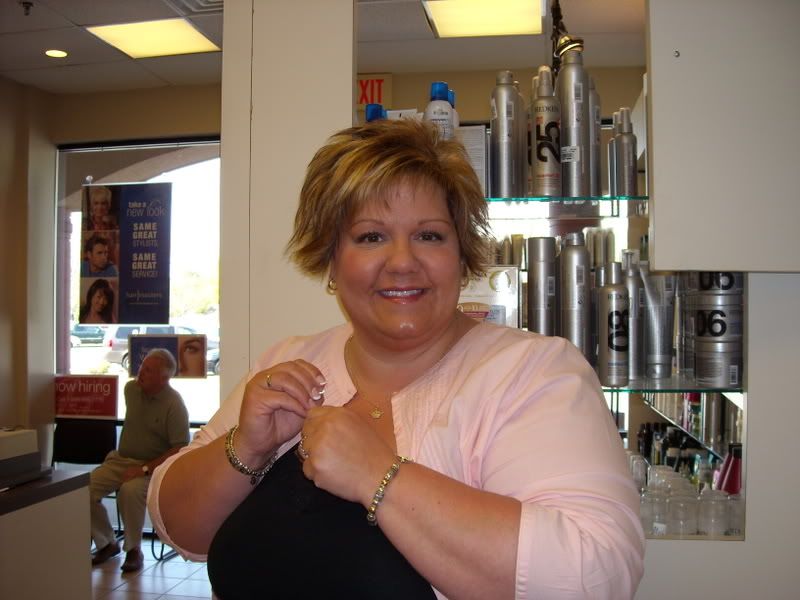 Then, we had margaritas. See Lo's finished hayers and Allie's HAWT 'do: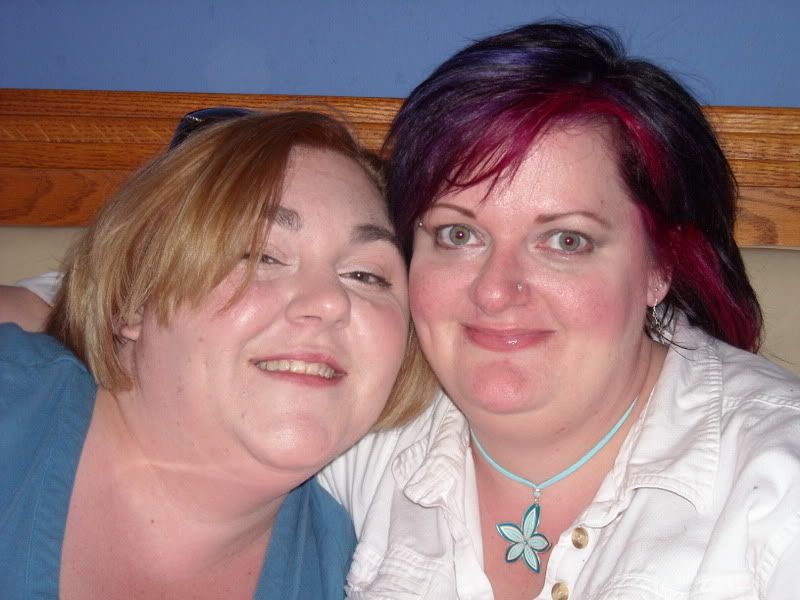 Here's a preview of our concert experience. We sang along with Mraz. Mraz, the one I've adored since one of my first 5 or 6 posts.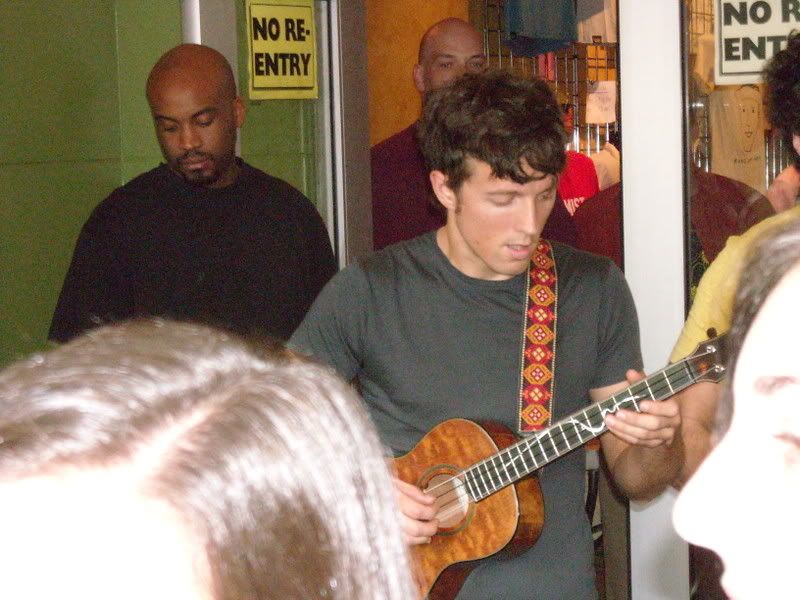 Must go now. More lolling to do.