I give you my favorite people. My folks are here in town, and they wanted to see the VBF and Hubby and Children. So, Monday, we went and visited for the day. I finally have the correct technology to share some pictures with you, so here you go:

My niece Belle (real name, Chloe) and nephew Jake. They are 9 and 12, respectively. Chloe is so much fun she makes me want kids of my own. (Uh, maybe.) She reads me Junie B. Jones stories! And Jacob is the Running Man -- 200 miles this summer! Personally, I think that's the reason God invented cars, but Jake's impressive.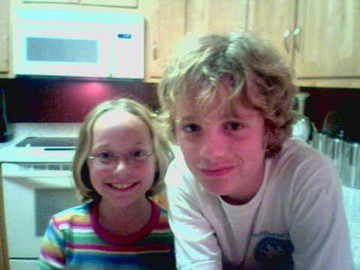 My nephew Jude. This is the child who is so cute I want to eat him. He's also Mr. Snuggly and lovey and I just want to sneak him home every time I see him.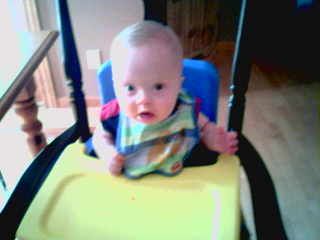 My nephew Si. Jude's twin. And he looks eggzackly like his daddy did at that age. Which is cool, 'cause it means he'll grow up to be just as cute as my VBF's hubby. And, he's got the cutest brown eyes EVER. (VBF will probably smack me for using a foody-face picture, but isn't it so cute?!)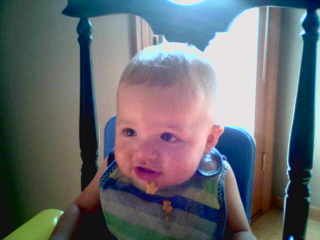 OK, then, am I just the luckiest Aunt Tasty or what?!?!?!