I work in a big-ass company where we're fancy and have an electronic bulletin board for selling stuff to other employees. Sometimes, when I'm feeling cashless, I sell my excess goodies or post my ad for housecleaning. Today, there were some gems, including an ad for a guard Llama. (No, no, really. I mean it.) However, the following ad was just too good to keep to myself. Thus, I share it with you.

Names have been hidden to protect the hilariously deluded. Please note the item description which I have highlighted with a red outline.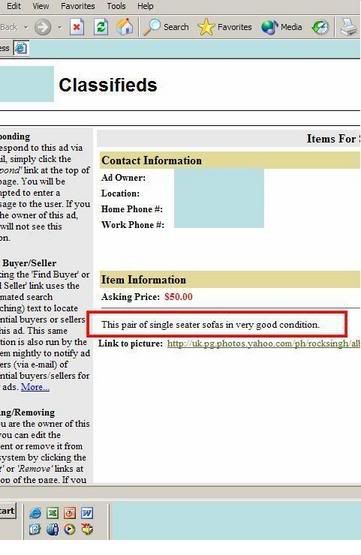 "Single seater sofas?" you ask? That's what I asked. As it turns out...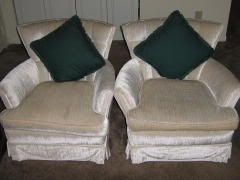 ...THEY'RE CHAIRS!